Planet Bolt Released New Online Store

New Online Store For You
We are pleased to announce to our valued customers the release of our new online store. This online store will play a big role on serving more wholesalers, private consumers, developers & contractors in the Philippines. We've worked with Think Digital PH, a team of creative  and marketing experts that help us rebrand and maximized our local SEO, and online visibility through this platform. We hope you will enjoy this unique way of experiencing the new Planet Bolt website.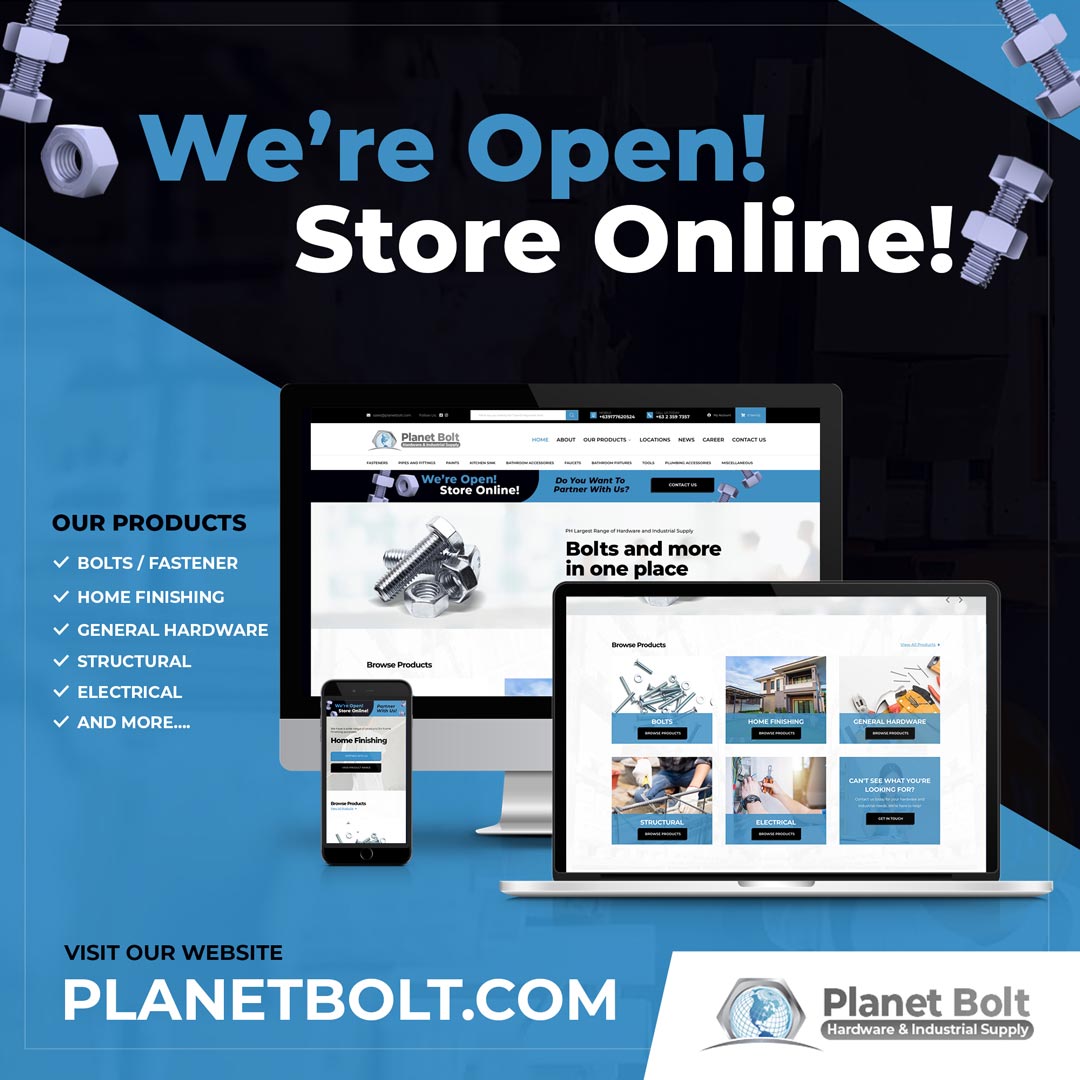 We're Ready To Partner With You
If you are a wholesaler, developer or a contractor that are looking for hardware and industrial supply company. We're ready to serve you and love to partner with you. Please click here to fill-up the partnership form.
Take note that we are in the trial stage of our new eCommerce website. Please bear with us for any inconvenience.
Estimate delivery of item(s) is 3-5 working days after payment was processed.
Have More Questions? Contact Us
Manila (Wholesale Account): +63 2 8359 73 57
Manila (Retail Account): +63 2 8372 66 72
Mobile: +639175464555
Email Us: [email protected]